The house...
Casa Carla is an old house built in the first half of the last century. It arouses old times emotions, surrounded by the hills that overlook Pinerolo, about 400 meters high.
It was built by owner's grandparents in 1938. From then on four generations of the family lived here. A typical example of Piedmont style as well as the roof in "pieta di Luserna", the house is made of three floors. Stone and wood distinguish its structure. The architecture follows the model of hill villa in prewar period. The garden is rich in flower and plant species, from palm trees to cedars.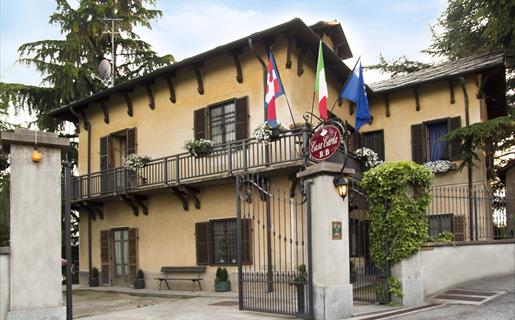 Near to the hills that surround Pinerolo, the house gives possibility to take a relaxing walk in the chestnut woods, enjoying the landscape of the Western Alps where Mount Monviso, covered by snow, looms.